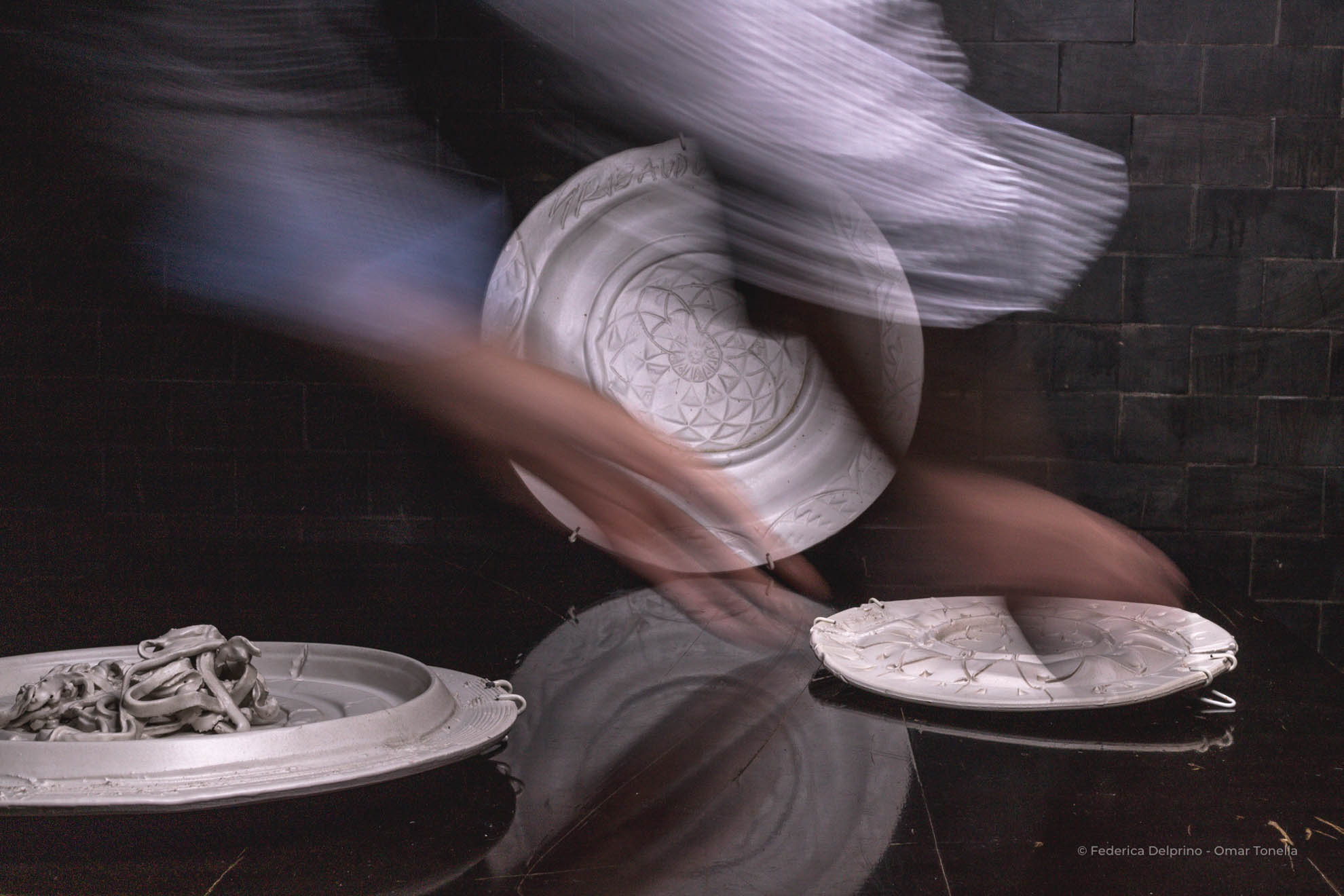 ©2019 SUPER-FROM – Federica Delprino e Omar Tonella – Foto per il catalogo "Ritorno a Casa Jorn. Omaggio a Ezio Gribaudo", Gli Ori – Editori Contemporanei

Ten ceramic dishes becoming an exhibition and a photo/narrative book of a brilliant process
Albissola Marina. Un ritorno che diventa una mostra presso Casa Jorn, grazie ad una serie di opere inedite. Bianche, candide proprio come ama l'artista torinese che le ha prodotte: Ezio Gribaudo. Si parla di piatti di ceramica i cui dettagli e segni sono evidenziati proprio dal colore.
Interessante è proprio il processo di realizzazione di queste opere d'arte. Ogni piatto nasce come prodotto in serie; ma a metà del suo percorso di creazione industriale, l'artista ferma il processo e crea l'opera d'arte.
Siamo di fronte ad una serie di pezzi nati da un processo unico, in cui il gesto umano si serve dell'automazione ma poi la ferma per manipolare il prodotto, facendolo diventare opera d'arte.
Si tratta di una serie tutta in bianco, sulla scia delle altre ricerche monocromatiche che portano ai suoi Flani e Logogrifi. Dal cartone morbido e il polistirolo, su cui imprimeva una matrice tipografica e creava le sue sue sculture, porta in questo caso i suoi segni ai piatti di ceramica.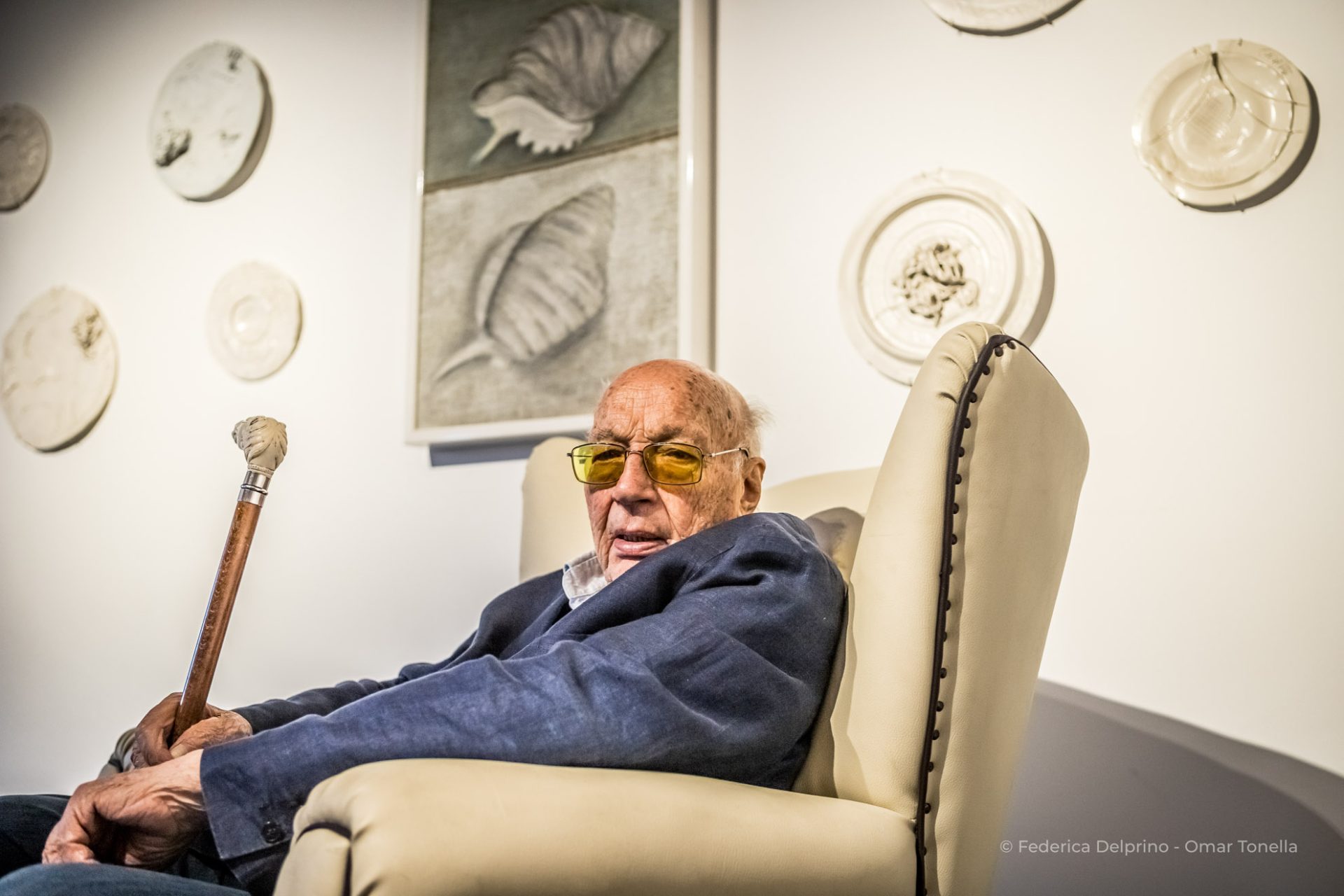 ©2019 SUPER-FROM – Federica Delprino e Omar Tonella – Foto per il catalogo "Ritorno a Casa Jorn. Omaggio a Ezio Gribaudo", Gli Ori – Editori Contemporanei

White on white, hollows and bumps.
Sono molte le tecniche sperimentate negli anni, come i materiali, tanto da essere definito "Lo stregone del bianco che plasma la materia".
La mostra nella splendida cornice di Casa Museo Jorn diventa poi un libro: "Ritorno a Casa Jorn. Omaggio a Ezio Gribaudo" edito da Gli Ori – Editori Contemporanei e coordinato da Paola Gribaudo, figlia dell'artista nonché presidentessa dell'Accademia Albertina di Torino e coordinatrice editoriale.
I testi di Luca Bochicchio, Stella Cattaneo e Daniele Panucci ci raccontano proprio la storia delle opere e l'importanza della location. Per Ezio Gribaudo è un vero e proprio ritorno, il riproporsi di un dialogo già iniziato anni prima con Asger Jorn.
The shots of the art pieces hans been taken by Federica Delprino and Omar Tonella of SUPER-FROM, using a dark background and laying with reflections, to enhance their candor and dynamism
The photographical approach is aimed to let the detail emerge, such as the sign which defines the uniqueness of these art pieces. This peculiar white, that's so dear to the artist, thanks to the contrast and the reflections, is able to express the dinamicity connected to their material and execution.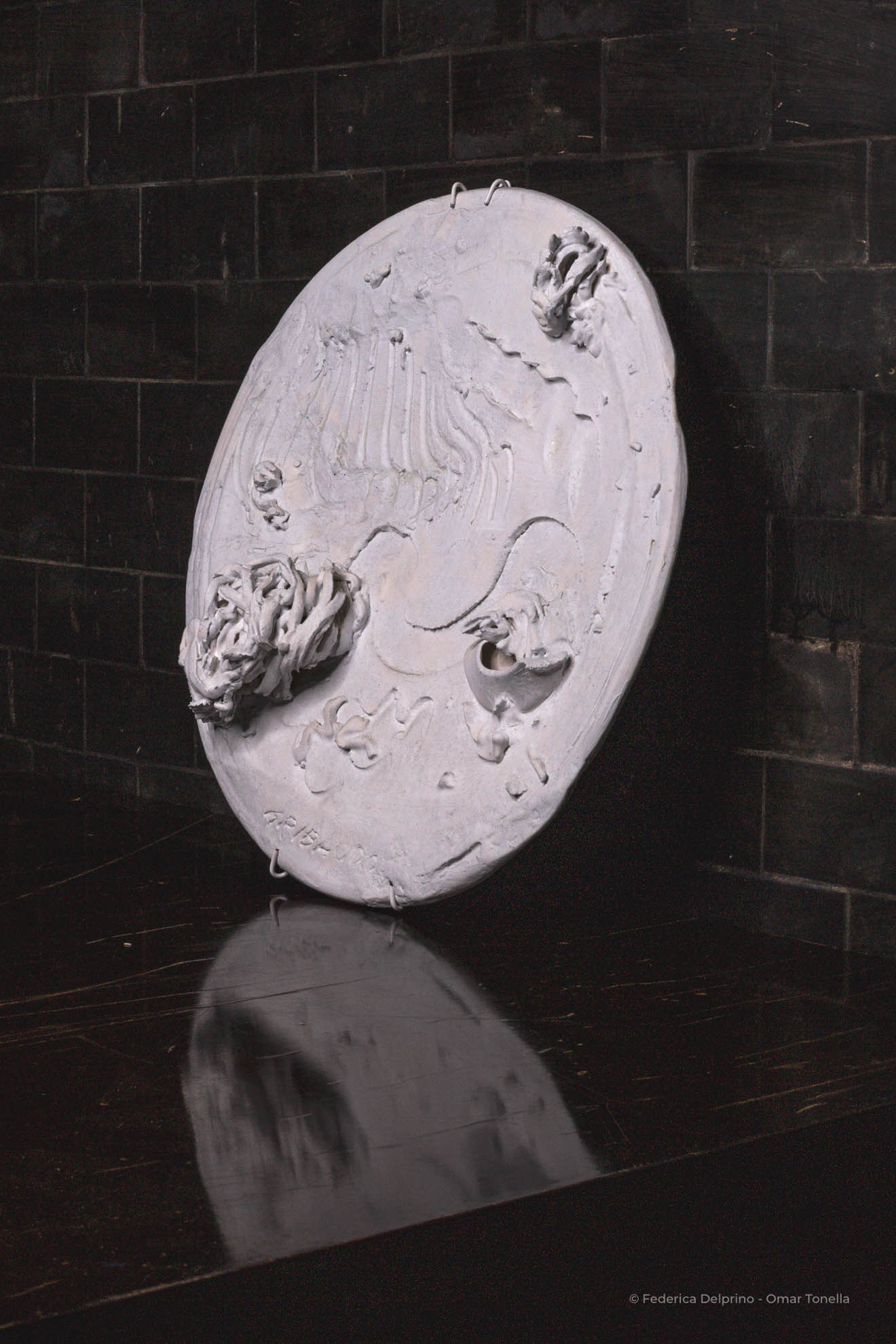 ©2019 SUPER-FROM – Federica Delprino e Omar Tonella – Foto per il catalogo "Ritorno a Casa Jorn. Omaggio a Ezio Gribaudo", Gli Ori – Editori Contemporanei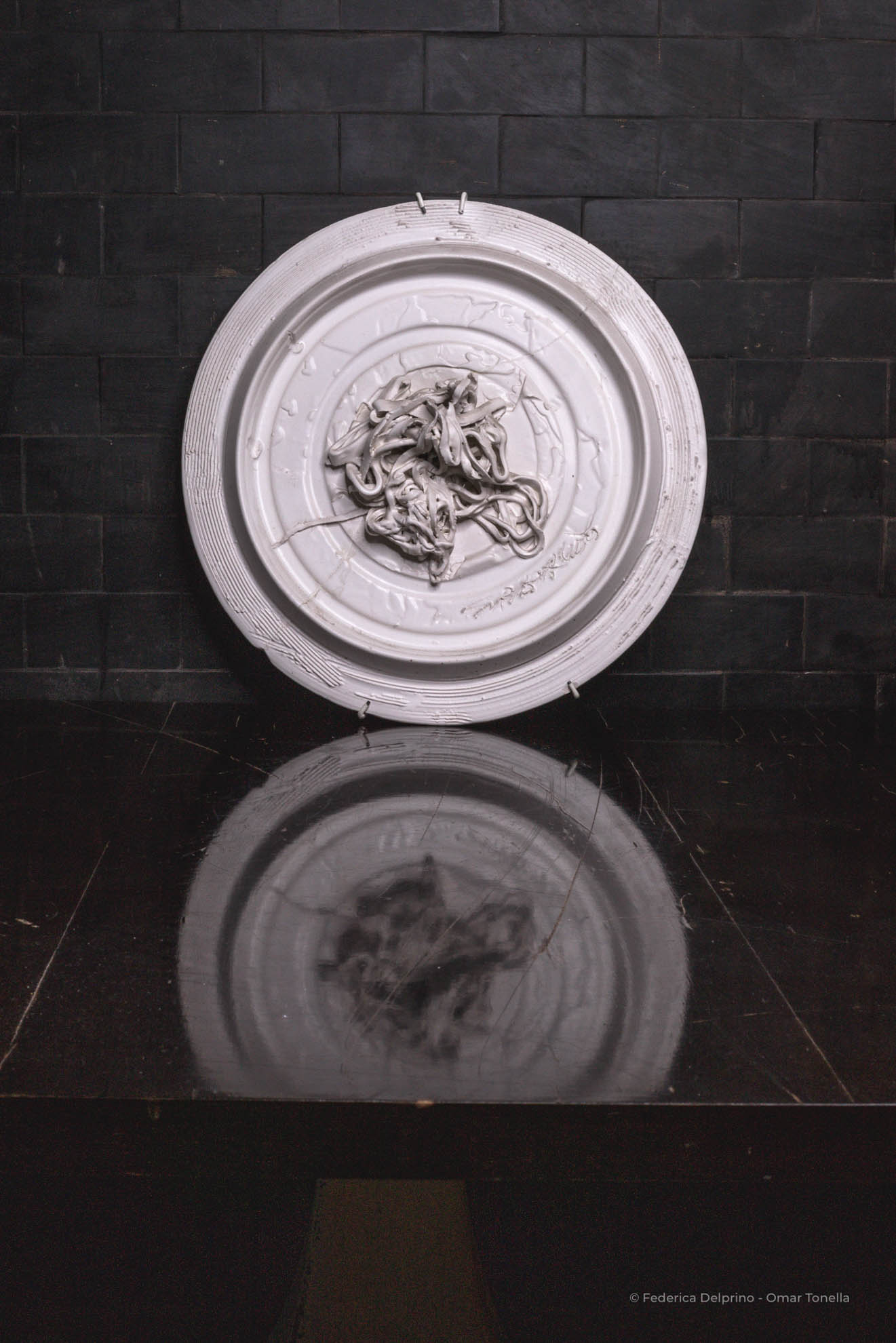 ©2019 SUPER-FROM – Federica Delprino e Omar Tonella – Foto per il catalogo "Ritorno a Casa Jorn. Omaggio a Ezio Gribaudo", Gli Ori – Editori Contemporanei