Ten ceramic dishes becoming an exhibition and a photo/narrative book of a brilliant process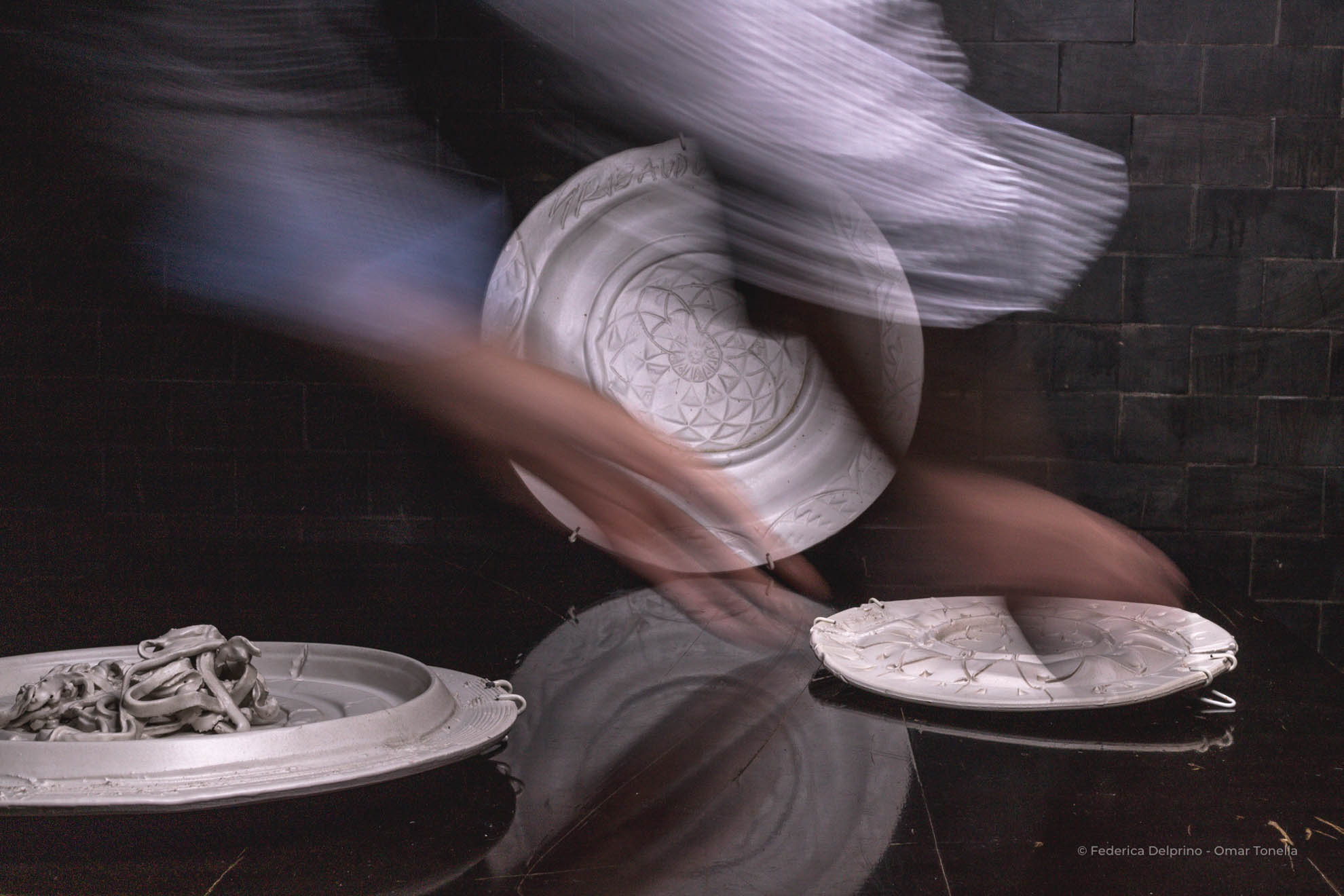 Albissola Marina. Un ritorno che diventa una mostra presso Casa Jorn, grazie ad una serie di opere inedite. Bianche, candide proprio come ama l'artista torinese che le ha prodotte: Ezio Gribaudo. Si parla di piatti di ceramica i cui dettagli e segni sono evidenziati proprio dal colore.
Interessante è proprio il processo di realizzazione di queste opere d'arte. Ogni piatto nasce come prodotto in serie; ma a metà del suo percorso di creazione industriale, l'artista ferma il processo e crea l'opera d'arte.
We are in front of a serie of pieces born from a unique and original process, in which the human gesture is first based on the automation but then stops it to manipulate the product, making it an art piece.
Si tratta di una serie tutta in bianco, sulla scia delle altre ricerche monocromatiche che portano ai suoi Flani e Logogrifi. Dal cartone morbido e il polistirolo, su cui imprimeva una matrice tipografica e creava le sue sue sculture, porta in questo caso i suoi segni ai piatti di ceramica.
White on white, hollows and bumps.
Many are the techniques tested during the years, such as the materials, so that to be defined "The wizard of white shaping the matter".
The exhibition: "Ritorno a Casa Jorn. Omaggio a Ezio Gribaudo" edited by da Gli Ori – Editori Contemporanei and coordinated by Paola Gribaudo, the artist's daughter and president of Albertina Academy in Turin and editorial coordinator.
The texts by Luca Bochicchio, Stella Cattaneo and Daniele Panucci tell us about the masterpieces' history and the importance of the location. For Ezio Gribaudo this is a true return, just the extension of a dialogue with Asger Jorn already started years ago.
The shots of the art pieces hans been taken by Federica Delprino and Omar Tonella of SUPER-FROM, using a dark background and laying with reflections, to enhance their candor and dynamism
The photographical approach is aimed to let the detail emerge, such as the sign which defines the uniqueness of these art pieces. This peculiar white, that's so dear to the artist, thanks to the contrast and the reflections, is able to express the dinamicity connected to their material and execution.